Audio recording booth guide
We've created a special page that has a tutorial video for setup, and a list of troubleshooting to help keep you recording.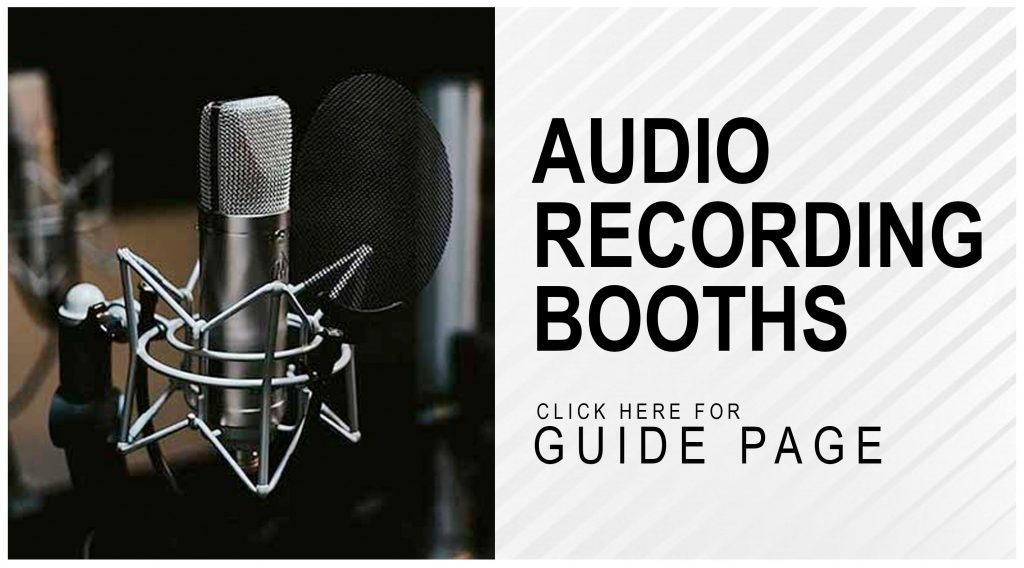 Workshop help guides
Here you can download and keep help guides that cover what you have learned in our workshops. We've compiled these help guides to have small reflections on the elements you have learned, which will hopefully jog your memory and get you shooting and recording great stuff! These PDFs will work on all digital devices and have been orientated for a vertical screen.
NOTE:
These guides unfortunately don't replace our hands-on workshops. These are still required to attend and be completed by any student who wishes to borrow respective equipment used in the workshop.  Eg: Video Production workshop – To borrow Canon 80D cameras. Please download any or all of the guides for your device!